AppleWin NTSC
This is the 5th release of "WS NTSC" AppleWin. Screenshots below have changed to demonstrate improved color TV emulation and available video display modes. Most Recent Changes:
Color TV emulation has been greatly improved.
Video display modes available are

Color TV
Color Monitor
Black & White TV
Monochrome Monitor (white)

Each mode can be scan-doubled or not.
Video display modes can be selected by preferences panel.
Fullscreen mode has been replaced by a 2x mode to better support high DPI displays.
Download
Executable: AppleWin-NTSC-05.zip
Source Code: Coming Soon to Berlios
Screenshots
Ultima 5 (Color TV)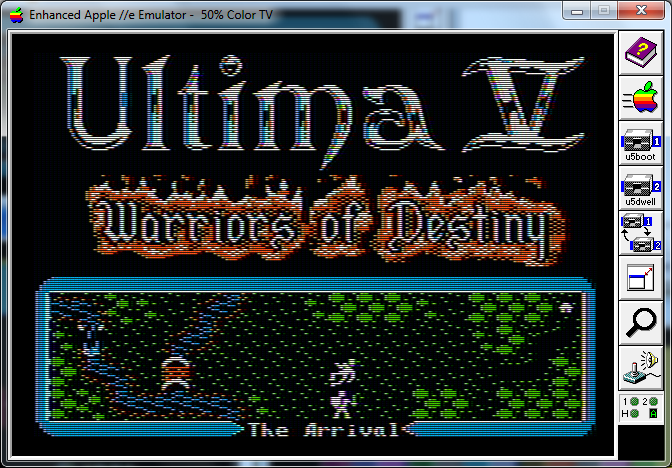 Lores Color Bars (Color TV)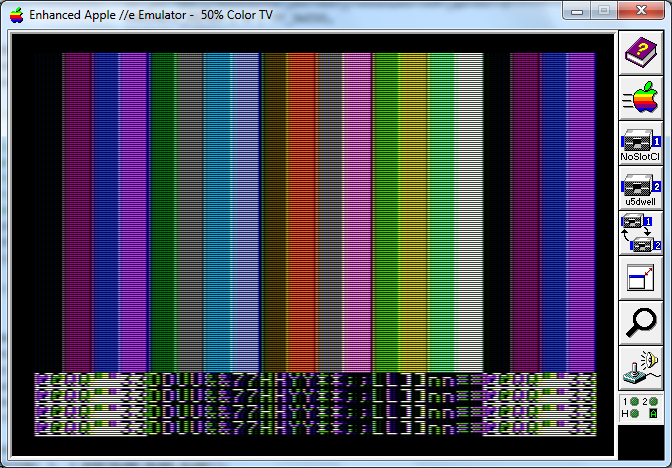 Airheart Splash Screen (Color TV)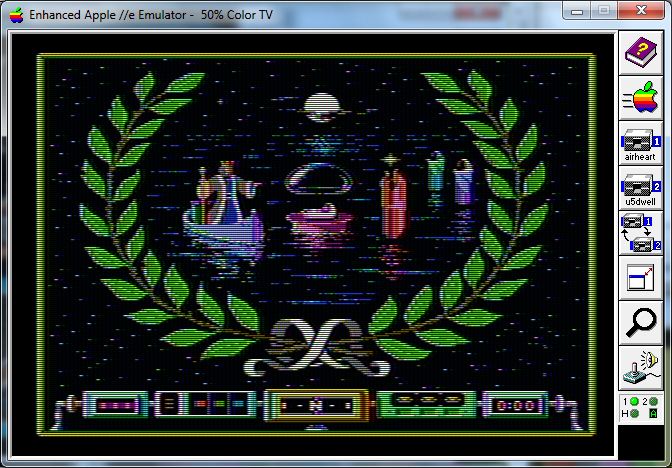 Airheart Splash Screen (Color Monitor)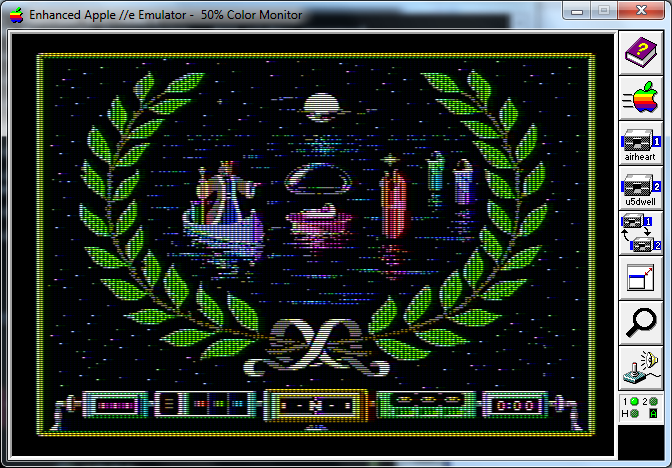 Airheart Splash Screen (Black & White TV)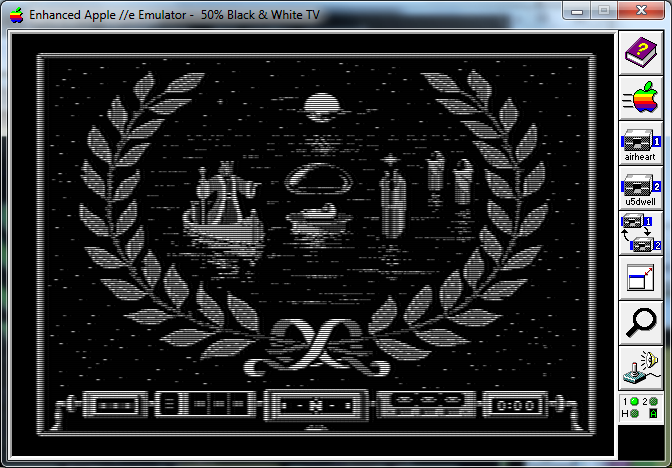 Airheart Splash Screen (Monochrome Monitor)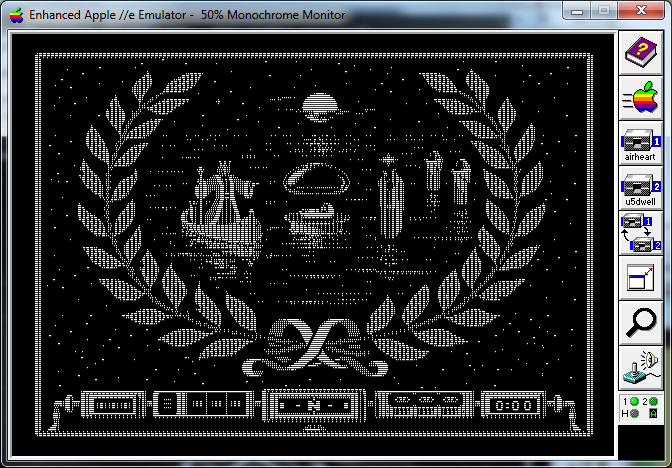 Contact: wsspammy@gmail.com